Get Started With Stuart's Most Effective Weight Loss Solution Today!
While most programs that promise real results push a traditional, one-on-one personal training program, our group fitness program offers a unique and uniquely effective way to train.
Our fitness classes focus on recovery, weight loss, and increased strength, giving you the tools to get a personalized workout that's right for you. Our team at ZT's Fitness Studio will help you enjoy higher energy levels, more stamina, and get unparalleled results -- whether you're here in Stuart, Jensen Beach, or anywhere nearby, ZT's Fitness Studio is offering the fitness classes that you've been looking for. Your results are a click away.
Just fill out the short form below to get started with our group fitness program!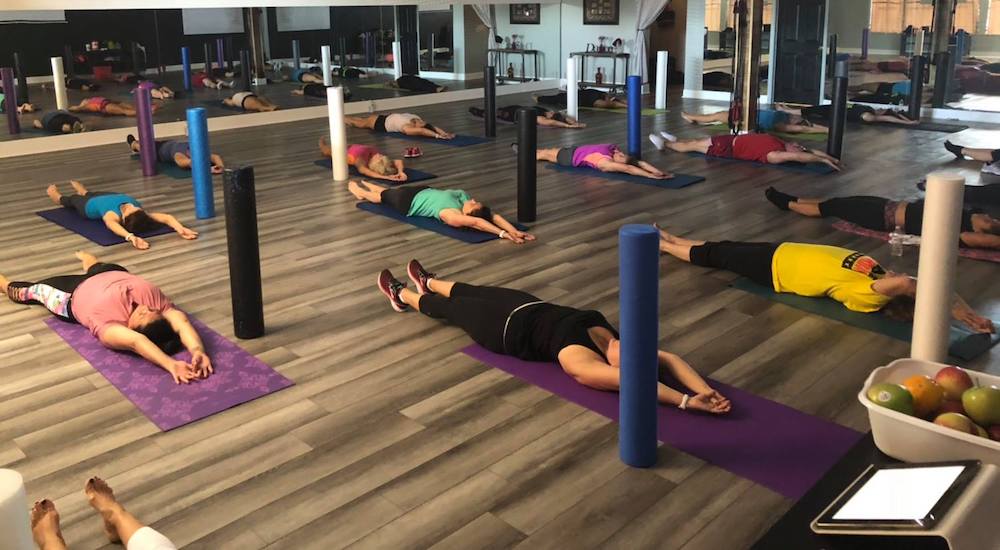 Why Choose Fitness Classes at ZT's Fitness Studio?
We have several different fitness classes for you to enjoy:
Balance & Stretch: This class will challenge your body and your mind! Balance moves combined with prolonged stretches are designed to elongate and tone your muscles while keeping your mind focused. Many ballet inspired positions will assist with your alignment and posture as well. Test your skills, strengthen your body and refine your stability in this low impact class!
Barre Above: Barre Above is a totally unique approach to barre workouts fusing the best of dance-specific strengthening exercises, aerobics, yoga and Pilates. Barre Above delivers a result-driven body-sculpting workout that is fun, dynamic yet challenging. You will see improvements in your posture, flexibility, overall body strength, and balance – you will keep coming back for more!
BUTI-Yoga: This unique practice is known for its cardio bursts of tribal dance, primal movement, and conditioning. Low impact, music driven and fun – come let the mind and body flow together to liven your spirit and invigorate your soul.
Tabata Bootcamp: Ready to push yourself? Tabata Bootcamp is a 30 minute HIIT style class guaranteed to make you sweat! 20 seconds of your hardest work followed by 10 seconds of rest - repeated 8 times is equivalent to one segment…then you get 3 more segments to see just how much intensity you can put in. This stimulating, high energy training session is truly effective and brief – only 2% of your day! Come see what you are made of!
Upper Cuts: Upper body definition is our focus in this special half-hour class. Tone and define those areas that need a little extra attention! Sequenced exercises are constructed using weights, bands, and balls to enhance your experience and give you the ideal workout for your torso! Arms, back, and core will be screaming "Give me more! Give me more!".
Simply Stretch: After a hard-working week, Simply Stretch is a perfect way to reduce muscular tension, tightness and soreness. This recuperative class concentrates on various body parts using a foam roller. We teach you how to self-massage your muscles to achieve that ideal fascia-release. Finish off with some elongation stretches and enjoy a few moments of magnificent relaxation. This Class is a must for healthy minds & bodies
Strength: Blast Fat, Build Muscle, Have Fun! Weights, bands, balls and you are used to optimize your workout and fortify your own body. Class formats change periodically to keep your body guessing and your mind engaged – no boredom here! If you are looking to challenge yourself, make your body stronger, and have a good time – don't miss this Body Blasting class!
STRONG30: Stop counting the reps. Start training to the beat. STRONG Nation™ combines body weight, muscle conditioning, cardio and plyometric training moves synced to original music that has been specifically designed to match every single move. Every squat, every lunge, every burpee is driven by the music, helping you make it to that last rep, and maybe even five more. In each class you'll burn calories while toning arms, legs, abs and glutes. That's a full body workout in just 2% of your day!
Zumba: The Best Dance Party in Stuart! Zumba is a Latin inspired dance class guaranteed to keep you moving, burn lots of calories and have fun! Instructors guide you through the music each step of the way, progressing into more energetic movements and pumping you up for an all-out blast!

Zumba Gold: Just as fun as Zumba but with less turns and more repetitions! This is a great way to learn and practice Latin dance moves with no impact on your joints. Let the spicy music activate your spirit and shake all the stress away!

Zumbini: Sing, dance, & play as you bond with your child! Moving, grooving, and growing! Created by Zumba and BabyFirst for kids ages 0-4, the Zumbini program combines music, dance and educational tools to help your littles learn, have fun and become more outgoing.
When you work out at a regular gym, you'll get a standardized training curriculum that may or may not work. At ZT's Fitness Studio, we give each one of our members personalized evaluations with the mission of better serving our community with group training sessions that are optimized for you. You'll get the same customized fitness plan that traditional personal training offers but with the accountability, support, and community atmosphere of a fitness class!
Through group fitness, we hope to help ordinary men and women from across Stuart, Jensen Beach, and Palm City achieve greater health and wellness. No fitness plan works for everyone; that's why our team at ZT's Fitness Studio wants to discover what's right for you.
Group Fitness can help you:
Discover a tight-knit community that will support and challenge you
Access plans to get you real results
Receive feedback on your progress as you work towards your goals
Get real results in a low-stress, high-accountability environment
ZT's Fitness Studio is designed for everyone -- by tapping into what makes you unique, we'll engineer a fitness program that's perfect for your body and your goals. Join us in Stuart and see how our group fitness can transform your body and your mind!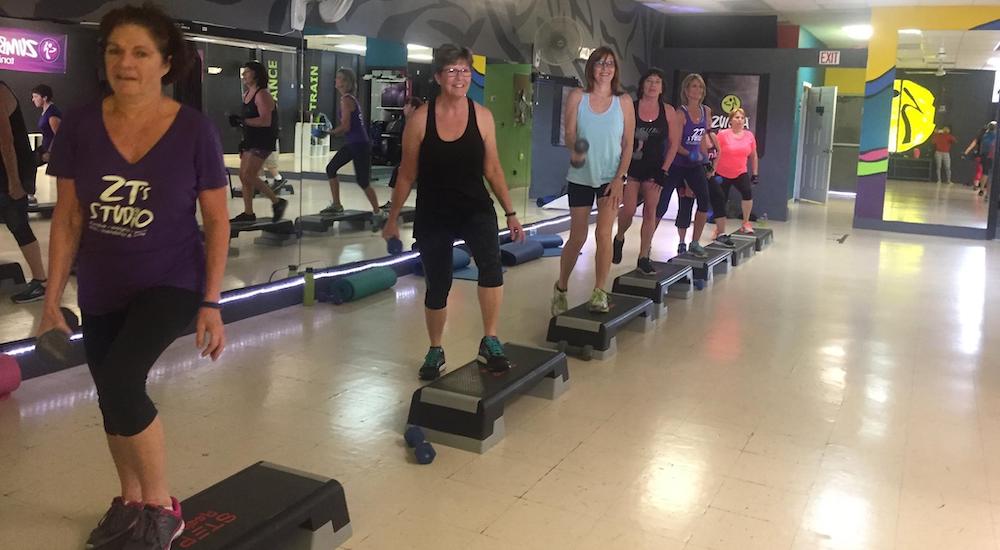 Sign Up For Our Fitness Classes Today!
Whether you're just starting out on your fitness journey or hoping to get back into shape, our group training offers the best weight loss program in Stuart. With a compassionate and dedicated team, ZT's Fitness Studio will help you commit to making change and following through, one step at a time.
Just fill out the short form below to get started on your weight loss journey!