Our High-Energy HIIT Training in Stuart Can Help You See Results Fast!
What could be better than a heart-racing workout that keeps your muscles moving and pushes you to stay motivated week after week?
In our HIIT Training Classes featuring STRONG by Zumba in Stuart, we're not trying to lift the most weight or see who can do the most reps. We're pushing you to move your body more efficiently and complete each exercise with a combination of speed, safety, and sustainability. Stop counting the reps. Start training to the beat. STRONG by Zumba combines body weight, muscle conditioning, cardio and plyometric training moves synced to original music that has been specifically designed to match every single move. The music drives every squat, every lunge, every burpee, helping you make it to that last rep, and maybe even five more.
You'll have a blast challenging yourself to get better every week and you'll see the results in no time. Join us in Stuart and check it out for yourself!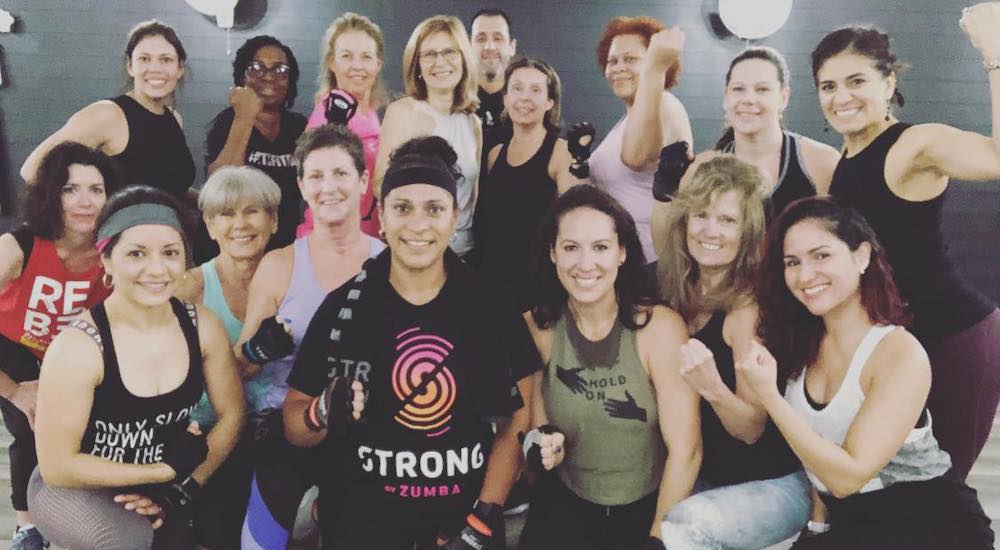 HIIT Training at ZT's Fitness Studio Have Something For Everyone!

That's the true beauty of HIIT Training - every workout is scalable to meet your unique skill level. If you're a complete beginner, we'll start with the basics. And if you're coming to us with some experience we'll work hard to make sure you're challenged every class.
Our HIIT Training in Stuart enables men and women of all abilities to train alongside one another - working toward the common goal of improved performance.
In no time, you can take on:
Sustainable fat burn and muscle toning
Boosted cardiovascular health
Improved speed, strength, and agility
An incredible sense of accomplishment after every class
From Day One, We're Here To Keep You Motivated Like Never Before
Did we mention that our HIIT Training classes are high-energy fun? They truly take your mind off how hard you're working, helping you focus instead on moving your body faster than you did last week.
Join us in Stuart and enjoy:
Innovative workout routines
Hands-on instruction and support
Revolutionary fitness resources
Boosted self-confidence from the get-go
Ready To Get Started? Take On The Best HIIT Training Classes In Stuart Today!
Don't feel stuck in a boring routine. Challenge your body and stay motivated with every class at ZT's Fitness Studio. We're proud to help men and women of all abilities find success and you could be next.
Just fill out the short form on your screen to learn more about our HIIT Training and everything we have to offer in Stuart!